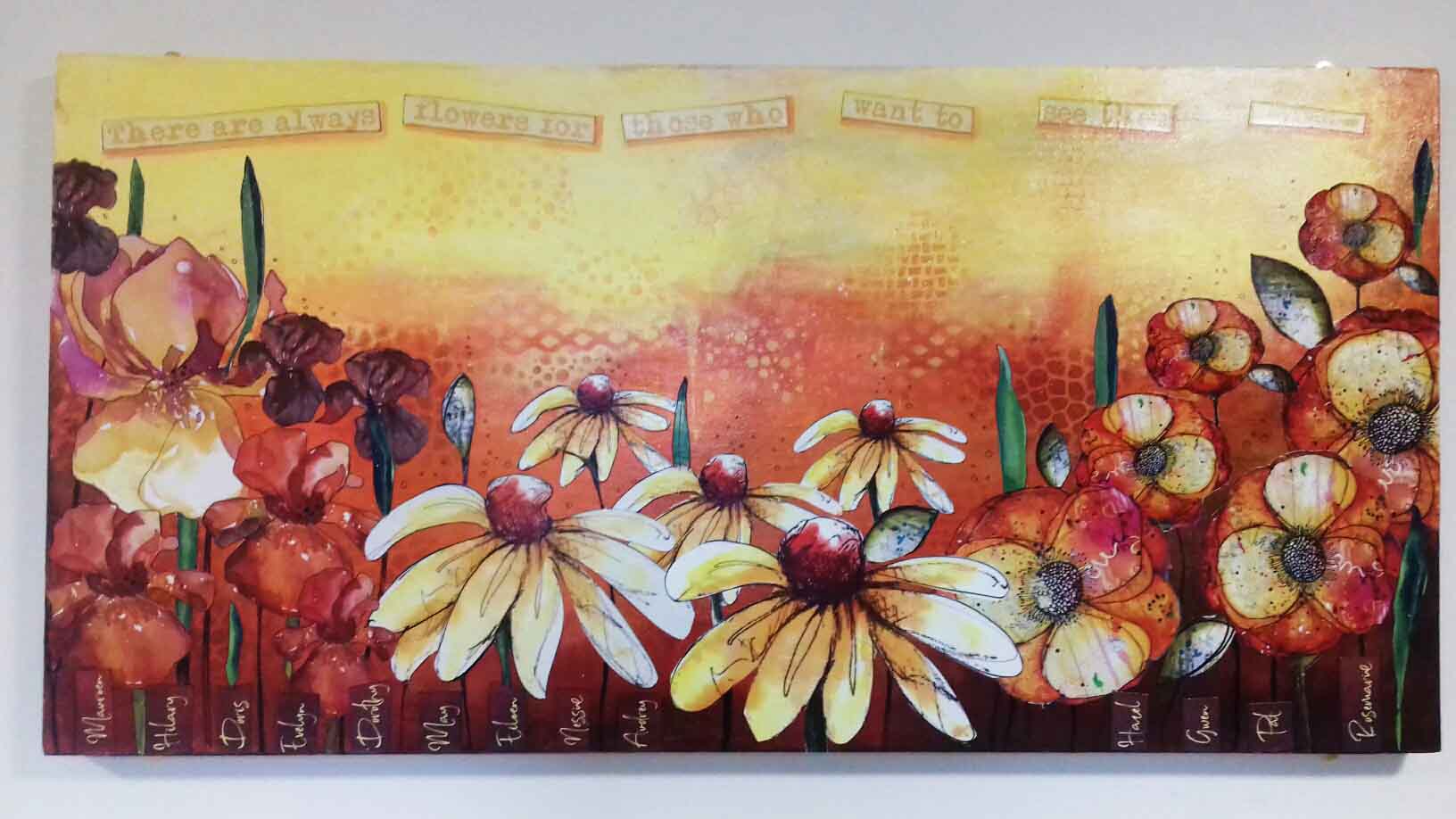 Art Classes
We had great fun creating this large piece in our art classes.  The residents worked hard painting, stancilling, cutting and varnishing.  Hope you like the finished result!  It was highly commended by the judges of the "Best Kept Facility" awards.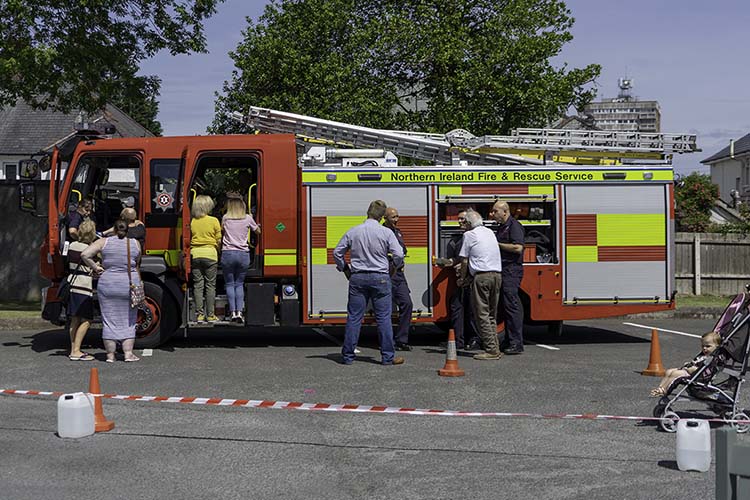 Fun Days
On Saturday 23rd June a fun day was arranged for the residents, their families and friends. The weather was super and all the activities were held in the car park. This was a great occasion to meet, greet and have fun. Many of the staff dressed up in an "Alice in Wonderland" theme, friends and relatives also joined in. A judging competition was held where four judges awarded points to each character and then chose a few overall winners. Food was provided on a barbecue and others had contributed tray bakes and drinks. A very big thank you to all who worked so hard to make this a very special fun day for the residents.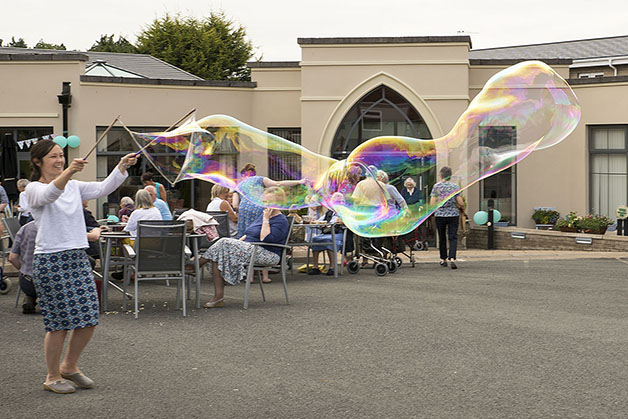 Sunny Days Out
On certain sunny days, fun activities are arranged outside in the courtyards and carpark for ice-creams, BBQs and just some good healthy fun.