Bethany block added in 1968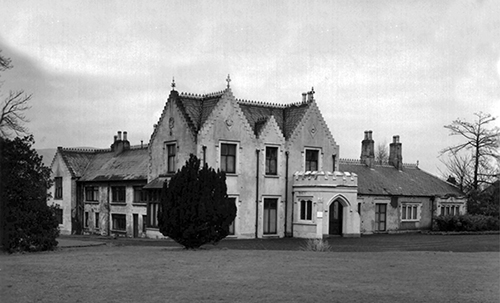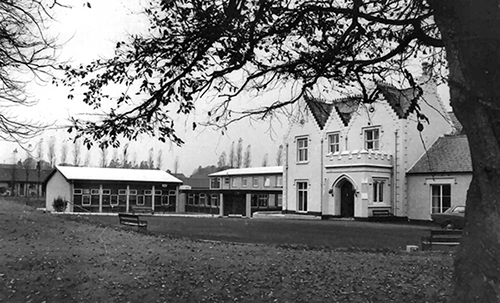 1727 Faith House was built – first known as Ballyfinaghy House
1729 Sold by Richard Woods to Ralph Charley (1674-1756), a successful  merchant in Belfast.  The house became known as Finaghy House,  which means "fair fields", as it was then surrounded by green fields. Five generations of the Charley family lived at Finaghy.  They were pioneers in  the linen industry and it is said that the looms were set up in this  house.   The new process of bleaching linen cloth with chlorine was perhaps discovered and first used here.  The Charleys developed the linen industry at Seymour Hill in 1822 and Mossvale in 1830.
1885 – Major and Mrs. Brewis (Welsh) purchased Finaghy House from Mrs Mary Stewart Charley, widow of John Strouppe Charley.  They bred Corgi dogs.  They named one of their Corgis "the Queen Mother". The first Corgi owned by Queen Elizabeth, the Queen Mother, was bred in this house.
1930 – Major and Mrs Tyler were the owners of Finaghy House.
1960 – Acquired by the Trustees and converted into a residential home to accommodate 24 residents. Miss Davis was the first matron of Faith House which opened on 18th March 1961 with 12 residents.