Faith House was established principally to cater for older Christians associated with gospel halls within Northern Ireland. The following is a list of frequently asked questions which we hope will be helpful but remember you can always contact us via our contact page for information on something which does not seem to be answered here: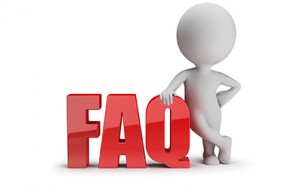 What is your Privacy Policy?
We take your privacy seriously – Please read our Privacy Policy here:
What is your Cookie Policy?
Please read our Cookie Policy here:
Do you have a GDPR Policy?
Yes – you can GDPR Readiness
What category of person does the home cater for?
The home caters for Nursing, Residential and Respite care. We generally provide care for those over 65 years old.
Do you accept residents whose fees are paid by Social Services?
Yes we have a number of residents who are funded by this method.
Which regulatory bodies are you responsible to?
We come under the Belfast Health and Social Care Trust and are regulated by the Regulation and Quality Improvement Authority (RQIA).
What arrangements are made for medical appointments?
We arrange the necessary transport to take residents to their appointments, normally a member of staff or a relative will accompany the resident to assist if required.
What access do residents have to the telephone?
Residents may arrange to have a telephone in their room. They are responsible to pay the installation costs and the continuing bills.
What about visiting?
We have an open visiting policy and welcome relatives and friends to visit, however it would be appreciated if your visit did not coincide with the scheduled mealtimes.
Meetings:   
Tuesday Evening:          7:15pm – 7:45pm
Friday Evening:             7:15pm – 7:45pm
Lord's Day Evening       7:00pm – 7:45pm
Meal Times:
Lunch:                         12:30pm – 1:30pm
Tea:                              4:30pm – 5:30pm